As the Class III Firearms dealer in Sheridan, Big Horn Trading is your source for high-quality suppressors and accessories at great prices. We carry suppressors that are designed for precision, optimized for accuracy and are light-weight and durable. Suppressors reduce noise, muzzle flash and recoil, lowering the potential for hearing damage and allowing you to focus on shooting fundamentals. For whatever reason you decide to purchase a suppressor, our line of Gemtech, SilencerCo, and Thunderbeast products will deliver the type of performance you've been waiting for.
Shop our online store to find the right suppressor today!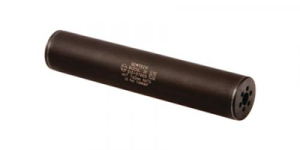 Gemtech HVT-QD, 308 Win/7.62MM, Rifle Suppressor, 9.2″ Quickmount Barrel, Stainless Steel, Optically Flat Black Cerakote Finish HVT-QD-762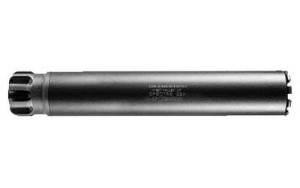 Silencerco Spectre II, Rimfire Suppressor, 22LR/17HMR/22MAG, 5.7 5.98″, 1/2X28, Stainless Steel, Black SU145
About Big Horn Trading
Big Horn Trading is your friendly downtown pawn shop, and a member of the National Pawn Brokers' Association – meaning your transactions will always be confidential. We are also Sheridan's only Class III firearms dealer, authorizing us to sell silencers and other Class III firearms and accessories.
Whether you're looking for Class III firearms accessories or a pawn shop – or anything in between – come on down to Big Horn Trading to see John and Kathy Lundberg.