Fluoride Reduction: Control Your Water
Remove Fluoride From Water, Along With Other Unwanted Chemicals
Big Horn Trading carries fluoride and arsenic reduction elements compatible in nearly all of our line of Berkey water filters, and are rated for a lifetime of 1,000 gallons – making them a cost effective fluoride removal system at only $0.06/gallon.
Know What's In Your Water, No Matter What
Unlike many emergency preparedness items that must be saved for when they're needed, Berkey water filters are designed to meet your daily use. Using a Berkey water filter and fluoride reduction elements is something you can use day in and day out, ensuring that you and your family know what is (and is not) in your drinking water. However, these gravity-fed filter systems are also important tools for emergency preparedness to make sure you continue to have clean drinking water in the event of a natural disaster.
In addition to the capabilities of the fluoride and arsenic reduction element, the baseline Berkey water filters eliminate parasites, bacteria, viruses, cysts, and harmful chemicals such as herbicides, pesticides, organic solvents, and more. It also reduces rust, silt, sediment, foul taste and odors and unhealthy minerals such as lead and mercury. This system is so powerful it can remove red food coloring from water without removing the beneficial minerals your body needs.
No matter what happens, whether it's a change in water quality regulation or a natural disaster, with a Berkey water filter and fluoride removal elements you can take peace of mind with what you're drinking.
Fluoride Reduction Specifications
95% Reduction in fluoride levels as shown through testing. More information on the testing is available in the product description.
Removes Arsenic: the fluoride and arsenic reduction element uniquely targets the entire family of arsenic oxide anions and cations
Long Term, Low Cost: Under typical conditions, the fluoride and arsenic reduction elements are rated for approximately 1,000 gallons. To give you an idea of how long this would last:

307 Refills: On highest-capacity Berkey system (Royal Berkey – 3.25 gallons)
10 Months: approximate lifetime of elements in the Royal Berkey system at 1 refill (3.25 gallons) per day
5 Months: approximate lifetime of elements in the Royal Berkey system at 2 refills (7 gallons) per day
6 Cents: the cost per gallon of using the fluoride reduction filter elements
Purchase Your Fluoride Reduction Elements Today
The fluoride reduction elements are intended for use with a Berkey water filtration system. These systems are designed for daily use in the regular home/office setting or in an emergency, and their long-lasting filters will provide thousands of gallons of clean, pure water before requiring replacement.
| Purchase A Fluoride Reduction Element | Shop Our Berkey Water Filters |
| --- | --- |
| | |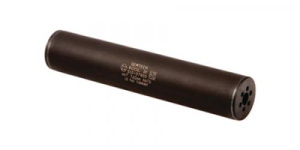 As the Class III Firearms dealer in Sheridan, Big Horn Trading is your source for high-quality suppressors and accessories at great prices. We carry suppressors that are designed for precision, optimized for accuracy and are light-weight and durable. Suppressors reduce noise, muzzle flash and recoil, lowering the potential for hearing damage and allowing you to focus on shooting fundamentals.
Shop our online store to find the right suppressor today!
Preparedness Resources
Reference Books