Welcome to Big Horn Trading, LLC of Sheridan Wyoming
"Much Better to Have it and not need it,
than Need It and Not Have It"
Located in historic downtown Sheridan, Big Horn Trading LLC is a Pawn, Gun Shop, Class 3 Firearms Dealer, Outdoor Gear and Internet Consignment Shop that also offers a selection of Emergency Preparedness Products.

We've talked before about how great Berkey water filters are (and that they can remove fluoride), but we just can't get enough of them. After all, how do say "enough" when it comes to ensuring you're drinking clean water? When evaluating the effectiveness of a water filtration system, it's important to know how much of a contaminant the filter can remove, but also what kinds of contaminants the filter is effective on. Many people think of water filters as removing bacteria and microorganisms from water, but there's actually many more contaminants that can be just as harmful.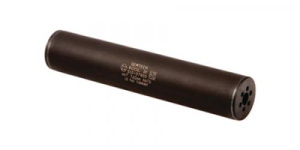 As the Class III Firearms dealer in Sheridan, Big Horn Trading is your source for high-quality suppressors and accessories at great prices. We carry suppressors that are designed for precision, optimized for accuracy and are light-weight and durable. Suppressors reduce noise, muzzle flash and recoil, lowering the potential for hearing damage and allowing you to focus on shooting fundamentals.
Shop our online store to find the right suppressor today!
Follow Us on Facebook
Preparedness Resources
Reference Books